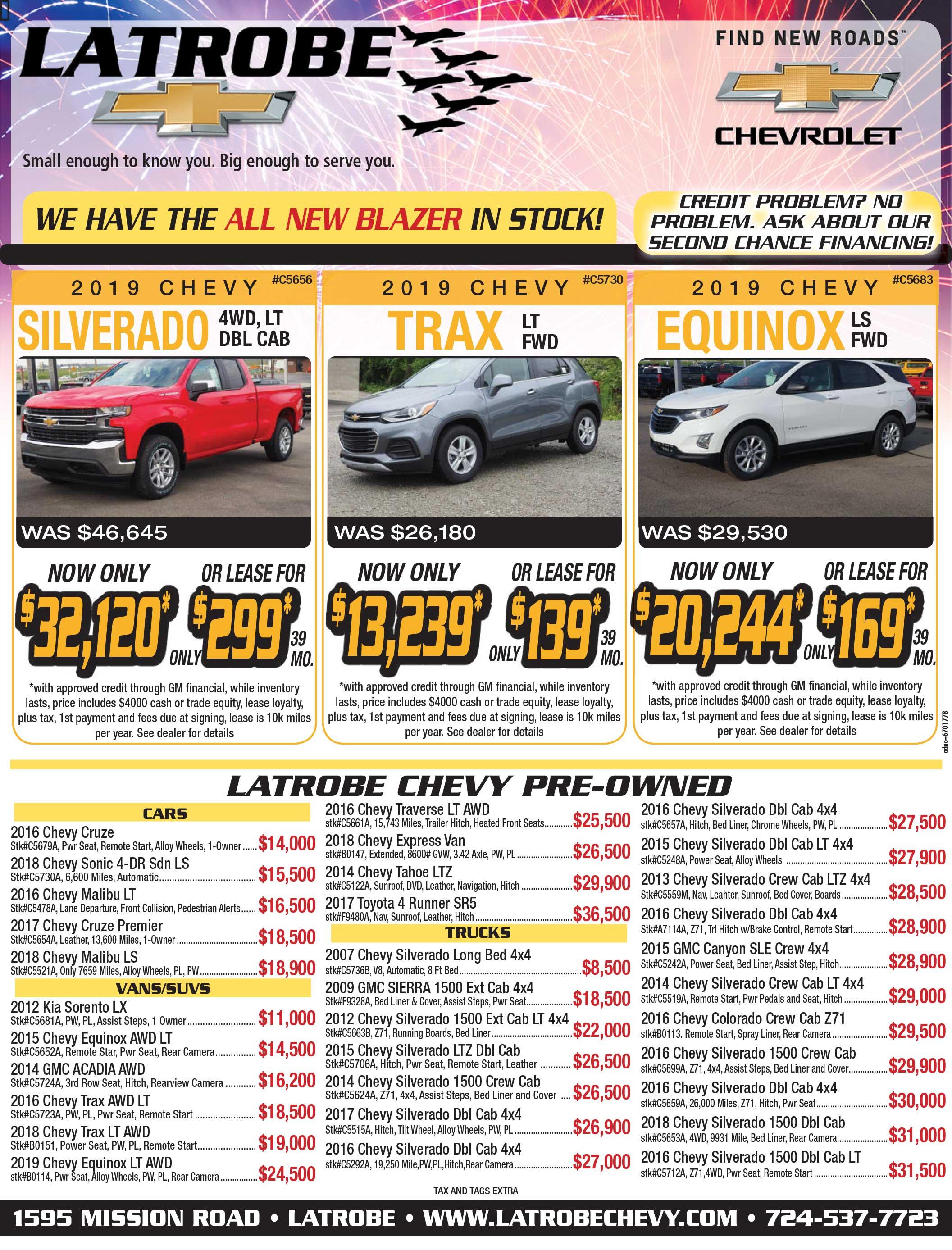 ---
We Are Proud to Offer You a Rotating Selection of Incredible Weekly Specials
If you have been looking for one of the best places around to get your hands on a Chevrolet car, truck, or SUV that is going to perform on any road, come over to Latrobe Chevrolet where our weekly specials can really impress. We want to make every driver who visits feel right at home with our ability to make ever shopping experience special! Check out what we can offer today and be prepared to get something that is ready to stand out.
Our selection of ever-changing weekly specials is out of this world. We want to make sure that drivers from all over the area are going to be able to check out a variety of unique models that are ready to make every drive more enjoyable. Get an affordable used car that is loaded with great features, low mileage, and plenty of modern features. This selection is loaded with models that are in many cases, only a few years old which will ensure you can feel an added sense of confidence in your big purchase.
When you make the drive over to our Pennsylvania Chevrolet dealership looking for a car, truck, or SUV, our weekly specials are certainly a great place to start. This selection is loaded with some outstanding options that will bring you plenty of features, technology, and comfort whenever you hit the road. Check out these specials today and be prepared to get the perfect car you have been searching for. Shop for new & used cars near Greensburg, Jeannette, Irwin, and Connellsville today!